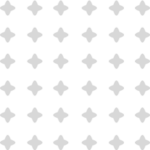 Farada is, as its Arabic name suggests, an "unparalleled" creative and marketing operations consultancy. A niche consultancy that develops the optimum infrastructure for Creative Agencies, and Marketing & Communications (MarCom) Departments, enabling them to focus fully on being creative and fulfill their full potential.
The infrastructure that Farada provides starts with assessing the organization's operational bottle necks, designing and developing bespoke operational workflows, identifying organization-specific operational values, documenting detailed work instructions, & finally installing and implementing a comprehensive agency/marketing management software (ERP).
To bring the region's creative and marketing professionals, the most advanced techniques in business and operations management, without the ridiculous overpricing! Ahmed Samir is an 'accidental' advertising business specialist with a unique mix of Middle Eastern & North American work experiences. 
Ahmed started his career as a Mechanical Engineer in the Oil & Gas  sector, and fell in love with the advertising sector later on when he joined a local Saudi agency in Riyadh, a shareholding partner of the internationally recognized WorldWide Partners Inc. (WPI) 
Ahmed started as a Business Analyst, as well as the agency's focal point of contact with WPI and within a short time, got promoted to Business Development Director and Operations Director in the agency. 
From those two positions, Ahmed was able to work on major governmental projects, meet creative & marketing professionals from around the world, and think deeply about what would make an agency become successful. 
Ahmed has designed operational workflows, written many operational manuals for agencies and MarCom teams, lead the agency's Digital Transformation, and worked on numerous governmental bids.